gloEMR
gloEMR 6.0 from gloStream is one of the most powerful and easy-to-use electronic medical record (EMR) solutions on the market today. Built on the Microsoft® Office platform, gloEMR features an intuitive dashboard, single-click access to all patient information, fully customizable templates, and integrated voice recognition technology. Best of all, gloEMR is always backed by local, around-the-clock support from gloStream's nationwide partner community.
Information at your fingertips
gloEMR features a variety of built-in workflow and collaboration tools that enhance productivity and efficiency for doctors and practice staff regardless of practice size or type. It all starts with the gloEMR dashboard which gives everyone in a practice a quick view of critical patient information such as medications, orders, and labs, with just a single click. Patient information is always easy to find and view, layout schemes can be customized entirely, and buttons clearly stand out. Through the gloEMR dashboard, medical practice staff can:
View a patient's contact and insurance information
Track a patient's location from admission to discharge
Send electronic tasks to practice staff
Order labs and refill prescriptions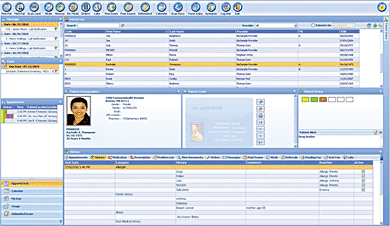 In addition, staff can always view daily, weekly, or monthly schedules in a familiar, easy-to-read, Microsoft® Outlook-like format.
A solution that's easy to tailor
Industry-wide, gloEMR is known to leverage important Microsoft® technology such as Microsoft® Word, which makes it very flexible and extremely easy to personalize. The outcome is a solution many refer to as the "Microsoft® Office of Medical Practice Software."
Because Microsoft® Word is built in as gloEMR's text editor, medical staff can easily create their very own exam note templates and don't have to rely on expensive programming. All staff need to do is choose which data to link to within an exam note and their data is automatically pulled to the note from gloEMR's SQL Server database. Comments also can be placed into a note to better document special or unique cases and staff can input information by typing, dictating, or even drawing.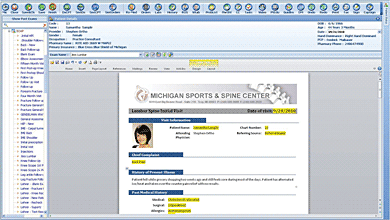 As each examination is completed, gloEMR summarizes diagnosis codes, billing codes, prescriptions and more so staff can double-check their work. It is also possible to modify recommendations and assign follow-up work to other staff members. As an added benefit, gloEMR continuously synchronizes patient records from user to user and server to server, and remote access is available around the clock.
Document on the go
gloEMR harnesses the power of voice recognition technology to further simplify and speed up the patient encounter process. While medical staff dictate, gloEMR precisely and accurately places words and comments into Word-based exam notes, in real time. Voice recognition also lets staff add commonly used content, from treatment plans to consent orders, to an exam note by cueing "tag" with a simple voice command. Staff can also use gloEMR's voice recognition technology to do any of the following:
Print prescriptions and educational materials
Enter diagnosis and procedure codes
Place orders for diagnostic tests
Fax referral letters
Create personalized reports quickly and easily
gloEMR 6.0 includes Microsoft® Reporting Services integration, which offers thousands of customizable reports based on discreet data elements. With a single click, medical practice staff can create personalized reports that offer deep analysis into practice outcomes and analytics. Queries can be run at any time, day or night, and reports are generated within minutes.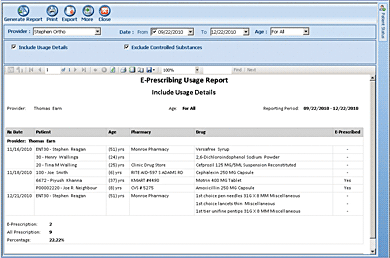 For certain types of practices that wish to market products and services to a select group of patients, gloEMR's reporting features offer a significant value add that can help doctors generate additional revenue streams.
gloEMR provides truly Meaningful Use
gloEMR 6.0 offers a host of new features doctors can use to improve efficiency, productivity, and compliance with Meaningful Use criteria, which they must prove to collect Stimulus incentive funding. This includes Meaningful Use and Clinical Quality Measure dashboards that allow practice staff to track their progress against all established criteria, in real time.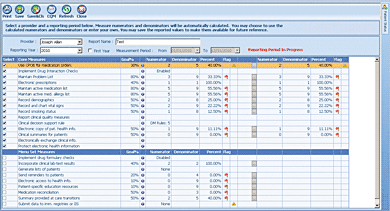 The future of interoperability
gloStream has always favored interoperability across solutions and platforms and gloEMR is a next-generation application that offers enhanced interoperability features. For example, gloEMR offers staff the capability to create Continuity of Care Documents (CCDs) which are XML-based, patient summary documents.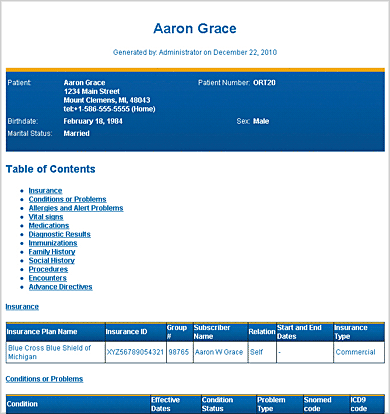 Using CCDs, doctors can send patient data to other physicians, facilities or systems where that same data can automatically populate in another EMR system. CCDs are also useful for patients that use personal health records such as Microsoft® HealthVault.™
To learn more about the gloStream EMR solution and our guarantees, Call Us at 866-456-7995